– JW Private Wealth
'We help our clients accelerate & protect wealth in the new digital economy with a combination of high yield returns, international banking, tax mitigation & technology. '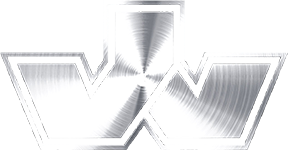 – JW Private Wealth
'We help our clients accelerate & protect wealth in the new digital economy with a combination of high yield returns, international banking, tax mitigation & technology. '
About Us
With over 12 years of private equity experience and over 10 years in crypto & blockchain, the leadership team and strategic partners of JW Private Wealth have access to world class projects, strategies, and alliances built from a global team that has lived and built projects across the United States, Canada, Mexico, EU, Hong Kong, Singapore & the UAE.
Our unique experiences living and operating in foreign markets gives us irreplaceable insight and access to highly unique and one-of-a-kind strategies.
The team has recently built a 2 year track record helping deliver clients month-over-month average returns of 10-25%+ ROI and over 100-500%+ annual ROI.
What We Do
We maintain a global network specializing in international strategies for private placements, asset growth, asset protection, tax mitigation, and international banking. We are dedicated to delivering access to the most unique projects with maximum returns, primarily focused around high returns,
low lock up periods, and with dividend options to maximize cash flow.
Wealth Acceleration
The new economy has led to wealth creation and acceleration in asset classes that previously did not exist. We capitalize on market returns using leading edge technology. The top strategies here involve FX markets, crypto and blockchain strategies and trading, and adding tech multipliers to increase net
worth and company valuations.
Wealth Protection
We provide access to top in-house strategists on private trusts, wealth and asset protection, and asset diversification in multiple jurisdictions depending
Tech Value Multiplier
The founder has helped build a world class technology specifically designed to increase the valuation of existing companies. This tech has helped hundreds of companies instantly open new revenue streams, add multi-million dollar increases to acquisitions and helped add millions to companies going
International Banking
Private access to top banking solutions and structures to protect and maximize your returns. Experience the freedom to spend and use your funds in a safe and unrestricted way. This solution is also great for clients looking at international expansion.
Tax Mitigation
We provide a combination of unique and complex international strategies in a done-for-you system to help minimize your tax liabilities while maximizing your returns.
Offshore Banking
Solutions built for clients with international aspirations and the goal of maximizing the services, safety, and tax savings that are often associated with offshore banking. Depending on your home jurisdiction, our experts have access to some of the best, world class offshore banking solutions.
Private Luxury Concierge
All JW Private Wealth clients have instant access to our global 24/7 luxury concierge service. Top-tier services are curated for each clients individual tastes and requirements and are available anytime, via email or WhatsApp, via a dedicated line to provide both virtual or on-site services. Explore the benefits
here
.